Collection:

Morganite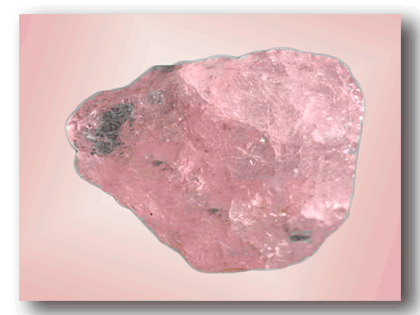 Morganite opens and heals the Heart Chakra, helping to overcome fear, resentment and anger, and in recognizing unfulfilled emotional needs and feelings which have gone unexpressed. It also reveals defense mechanisms that are fear-based and make meaningful relationships difficult, thereby creating resistance to healing and transformation. Morganite stabilizes the emotional field, activating and energizing loving thoughts and actions, and brings in wisdom and calmness of mind. It increases the ability to accept loving words and actions from others, and releases the attachment to old relationships that have ended badly or needed resolution, encouraging one to move forward with renewed purpose and an open heart. 
It can be a remarkable crystal for attracting your soul-mate or deepening a current relationship, and because of its connection to Divine energies, may also be used for peace and acceptance when facing grief or deep loss.   It is highly beneficial for cultivating the human spirit and allowing one's personality to consciously align with the ethereal soul. Its crystal energy is forever attuned to the immense love of the Divine and reminds us we are all connected to a Universal Heart and part of a larger plan.
Morganite also expands our ability to connect with and receive guidance from angelic beings and other higher entities, bringing the reassurance of support from Spirit on the emotional level. In circumstances where a tragic event or loss has shaken one's faith in the Divine, this crystal can also assist in restoring trust in Spirit and confidence in the Divine's plan for one's life.