Collection:

Seraphinite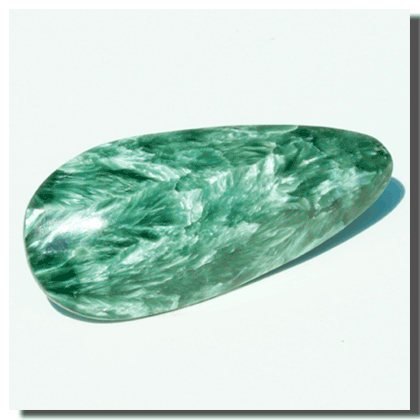 Seraphinite assists in releasing emotional patterns and tendencies that no longer serve the soul and spirit. It brings an enlightened, joyful energy and allows one to react to life in a balanced, more harmonious way.  This stone, like all Clinochlores, encourages the appreciation of all that is growing - physically, emotionally or spiritually, and encourages the refinements of tenderness and care. It defines a sense of order - in life, in the universe, even in chaos - lending the understanding that one is neither helpless nor hopeless in the creation or correction of one's personal reality. 
Seraphinite enhances social skills and inspires better relationships. It aids in resolving conflicts, and promotes reconciliation and constructive compromise.  It is one of the premier healing stones, a tool most efficient in bringing the body in line with Light energy. Ideal for those who feel disconnected from their physical selves, Seraphinite assists in understanding the nature of physicality as it brings Light into the body, expressing it through us as glowing health. 
Seraphinite has a high spiritual vibration that allows an out-of-body journey to review the progress of life, and to identify changes that may be needed for peace and fulfillment. Seraphinite protects the physical body while the Spirit is away.