Collection:

Titanium infused Quartz and Agates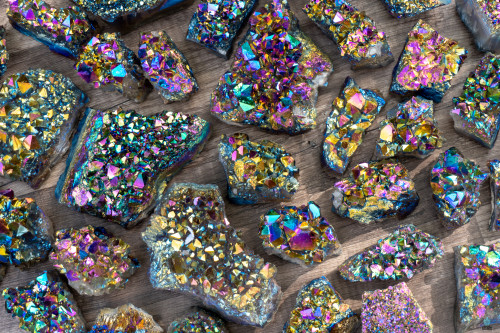 Titanium Quartz and Agate is believed to clear a pathway for vital life force to flow. It helps in energizing and enlivening all the chakras. So, by wearing one of these stones it can help to make us feel more grounded, centered and energized. It helps us to dispel sorrow, replacing it with joy by stimulating humor and relaxation. It can help to activate and enhance our mental abilities. Titanium Quartz also helps to make us more confident, self aware and focused.  The stone is also beneficial in quieting your mind and relaxing your body. As soon as you go into deeper meditation, you'll be able to experience mystical attunement.
Titanium quartz is also a good stone to have as it helps in promoting healing at any level. It will provide you compassion, energy, and excitement.